Sideral (VST Effect - PC)
new
Created when I was recently studying and researching on phase problems in surround recordings and sound processing techniques based on phase, this free plugin is very useful. It divides sound in Center and Sides (or Mid+Sides=MS). With it, you can control the Sides level between -6 and +6 dB. This effect is 100% transparent and allows you to: add/remove ambience, presence and /or reverb from stereo recordings; stereo field control; sound design; noise reduction/restoration and you can even use it on home mastering. On individual channels, you should use it for processing sounds that have phase problems (but where you want to keep the original characteristics) by slightly altering the signal by just 1 or 2 dB´s. Note that, despite of the central meter shows both (Center and Sides), with this plugin, you can only control the Sides level (in red in the meter). Dr. Speaker Blower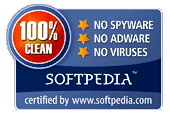 This vst effect is a reduced version of the Central Station vst plugin. The full version allows you to control the Center level and even kill the Center and/or Sides level, among other features.
Full automation and Midi Learn feature! This free plugin is stereo only and is on version 1.0. The full version of this effect is in the FX pack.
Note: this is a free version of this plugin: it is given as is, support is very limited. Click the picture to see a full size image.
Demo: mp3 that clearly shows the different uses of this plugin. Sounds are first played dry, then a +6dB setting followed by a -6dB setting, so you can clearly hear the difference between the maximum and the minimum of this effect on various and different sounds. Put on your headphones and listen carefuly!