Ouradrive (VST Effect - PC)
new version 1.2
Taken directly from the Lusus synthesizer and inspired in the valve guitar effect pedals, this is a basic valve overdrive vst effect. It uses very low cpu resources on your computer and is a plugin very simple to use: only has two knobs and an on/off switch. Simply aplly the desired amount of valve overdrive effect to the sounds using the DRIVE knob and then adjust the OUT gain knob to the desired output level. Use the automation feature if you desire. This effect works best in sounds with lots of low - low/mid frequencies (listen carefuly to the kicks and basses in the provided demo). Use it on synths, basses, guitars, leads, lo-fi sounds, voices or any sound that you want to slightly push harder, warm, overdrive or even distort. Have fun with it! Dr. Speaker Blower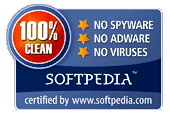 New in version 1.2:
-new mono component
-Drive and output meters
-Updated GUI
-6 presets
Note: this is a free version of this plugin: it is given as is and support is very limited. Click the picture to see a full size image.
Demo: mp3 that clearly shows the different uses of this plugin. Watch the bass!