Distorted Chorus LE (VST Effect - PC)
new version 1.1
Inspired in the effect with the same name of the EMU e6400 Ultra hardware sampler, this is not an emulation but an original and unique effect. In fact, it´s the only distorted chorus plugin available today! I was using it exclusively until now! Use it to warm, wide or even sick guitars, synths, voices and bass. This effect really works best on lo-fi, grungy or distorted and/or saturated sounds (listen to the provided demo). It sounds terrible on pads and other clean sounds. On distorted basses, it provides a simple (old school) way of getting phase distortion. Full automation! This plugin is on version 1.1. The full version of this effect is a part of the FX pack and is on version 1.4.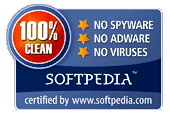 New in version 1.1:
-new mono-stereo component
-Stereo wideness control (notched to 3 positions)
-Updated GUI
-6 presets (fxp format)
Originally designed as send effect, it can now be used as a insert effect thanks to the mix knob. With this plugin, sound is first pre-overdriven, then chorused, then distorted. But it´s not the same as having these 3 effects in chain: some parameters are slightly linked (changing one parameter, slightly affects another). Watch the mix knob level (my personal recommendations: as send effect= mix@100% and as insert effect= mix +/- @35%). Have fun with it! Dr. Speaker Blower

Note: this is a free version of this plugin: it is given as is, support is very limited. Click the top picture to see a full size image.
Demo: mp3 that clearly shows the different uses of this plugin. It has two parts: in the first part, it is used as insert effect in individual sounds (first dry then wet); in the second part, after a small pause, it is used only as a bus send effect with sends in all sounds in the mix. First they appear dry and, 2 bars later, I abused a little on the send levels to show the plugin effect on the sounds. The drum loop, when starts, also uses this effect but only while being hipassed. Watch the mix!